The Jewel Chomper
The Jewel Chomper
Req. level
Starts with
Shayla
Appearance
Season 1, ep. 2
Type
Sub Story
Reward
14,400 12,000

Previous
-
Next
Aislinn's Sparkling Dream
Obtain a Frost Stone in the Battle Quest Frost Stones.
Talk to Shayla. She seems to have information that might be helpful.
Talk to Shayla.

Shayla
The place is full of snake-like critters like
Icedredges that chomp through rock.

(Shayla's eyes gleam.)
Sometimes, they drop Frost Stones.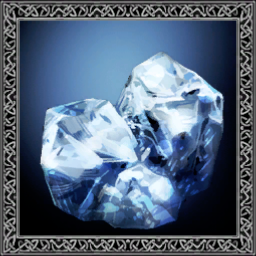 Shayla
Frost Stones are ice crystals that have endured

high pressure for long periods of time.

They're stunning...and rare. If you happen to find any

Frost Stones, I'll pay you well for them.

Shayla
I'd love to hire you as my personal sla-mercenary.
Let me know if you're interested.
Optional: Talk to Shayla again.
Deliver Frost Stone to Shayla.
If the player chooses "Keep":

Shayla
You're joking, right? Come back when you change your mind.
If the player chooses "Give":

Shayla
It's in good hands now.
You completed the Story:

The Jewel Chomper

.
Reward:

You have received 14400 EXP.