Friendship Sword
Friendship Sword
Req. level
11
Starts with
Tieve
Appearance
Season 1, ep. 1
Type
Main Stream
Reward
1,800 3,000

Previous
No Previous stories
Next
No further stories
Talk to Tieve at the Inn.
Talk to Tieve.

Tieve
What is it?

(Tieve is positively glowing.)
I got a letter from Keaghan!

It has been so long since his last letter...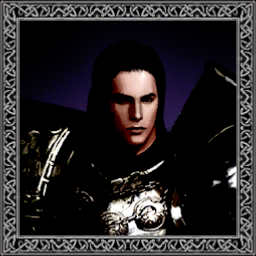 Reward:

Keaghan's Letter: To Marrec

Tieve
Oh, Marrec, Clodagh, Keaghan, and me...
We are all childhood friends. We grew up together.

(Tieve looks back at the letter.)

But ever since he became the Captain of the Royal Army,

he spends his time in Rocheste and Fobellow Prairie...

Once, when we were all in the forest, we found a baby bird

that had fallen out of a tree.
We tried to put the bird back into its nest.

But the bird's mother thought we were attacking.
She started pecking Keaghan, even drawing blood,

but he didn't give up. He just as brave now...
I'm sure he's doing a fantastic job of

whatever his role requires of him.

Hee hee, those were the good old days.

Clodagh
I'm here, Tieve.
What did you need me for?

Tieve
Keaghan sent a letter.
(Tieve hands Clodagh the letter from Keaghan.)

Clodagh
How lovely! Look! Keaghan sent me a hairpin. Does it look good
on me? I bet this is what all the fancy ladies in the city wear now.

Tieve
It looks wonderful.

Clodagh
Marrec! Perfect timing. Look here! Keaghan sent a letter.

Marrec
That's it? You called me away from my duties for a letter?

Clodagh
What do you mean "that's it?" It's a letter from Keaghan.

Marrec
So the golden boy still has time to write back to his friends in
the boonies. Like I care.

Marrec
I lost that a long while back.

Marrec
What, you didn't hear me? I threw it away. I tossed it in the Ruins.
Some gnoll probably picked it up.

Marrec
...Tsk! It was my sword. I can do what I want with it!
(Marrec glances at you quickly before he storms out of the Inn.)
Talk to Tieve at the Inn.
Talk to Tieve.

Tieve
I'm sorry about the scene, <Delia>. The truth is, Marrec and
Keaghan aren't on the best of terms.

Marrec has been jealous of him.
I thought the letter might remind him of the bond they shared as

children. We all made relics of our time then. Let me show you...
(Tieve opens a drawer, takes out a ring, and shows it to you.)

Tieve
This is the friendship ring that Clodagh and I each have.

Keaghan and Marrec had matching swords made.

We were all so close to each other when we were young...

Clodagh
Marrec's just being stubborn. I bet he'd change his tune if
he saw the friendship sword again.

Tieve
But Marrec already said that he threw his away in the Ruins.
You received information on Battle:

Gnoll Assembly Area

.

Clodagh
You'll do this for us, right? Me and Tieve aren't the adventuring
types.

Tieve
Oh, could you do that for us?
If you do, we will give you our friendship rings.

Please... You are the only person we can ask to do this, <Delia>.
Optional: Talk to Marrec.

Marrec
I don't care about some Friendship Sword.

Marrec
I told you already. I lost somewhere in the Ruins.
I don't know where it is.
Deliver Destroyed Friendship Sword to Marrec.

Marrec
Huh? You have some business with me?
What's that you have...

You searched the Perilous Ruins just to find this?!

You could've been doing something more productive...

(Marrec looks at the sword, then sighs.)

Actually, thank you. I regretted what I did with this.

To be honest, I'm jealous of Keaghan. He's already a

captain in the Royal Army and I...
(Marrec shakes his head, as if to clear it.)

It's not a wonder why Tieve likes him.

Anyway, that sword will be pretty useful if you get it fixed.

Take it to Ferghus. He forged it, he can fix it.

And...just leave the letter on the table before you leave.

Marrec
It's not like I'm fine with Keaghan all of a sudden.
But thanks for your efforts.

I'll read the letter if I have time.
Just... Not right now. That's all.
Deliver Destroyed Friendship Sword to Ferghus.

Ferghus
Well now, I haven't seen this sword in ages.

Two little rascals stopped by the Forge once,
begging me to make them matching swords.

Why'd you bring it to me?
You want me to restore this for you?

Hmm I don't know if that will be possible,
since it was made such a long time ago.

But since it was made of good material,
I can make it into accessoriesfor you.

Here we go! There, all done.

It doesn't resemble what it once was, but it will still be useful.

Take care of it, that thing has been through a lot!
You completed the Story:

Friendship Sword

.
Reward: You have received 1800 EXP.
Reward:

Mark of Friendship