Eternal Rival
Eternal Rival
Req. level
Starts with
Kirstie
Appearance
Season 1, ep. 2
Type
Main Stream
Reward
9,300 1,750

Previous
No Previous stories
Next
No further stories
Talk to Kirstie at the Traveler's Shop.
Complete the battle Southern Rock Cliff

The EU Version's name of the battle is South Rock Face.

Talk to Gwynn at the Mercenary Outpost.
Talk to Kirstie.

Kirstie
The red-eyed bear?
Did you really see it?

That bear reigns over the frozen caverns.

It is my nemesis, though I've only met it twice in my life.

When first we met, I fled.
I didn't have the skill to fight him.

When next we met, I fought ferociously.

But my weapon broke, and again, I was forced to flee.

The next time we meet...

(Kirstie gets a glint in her eyes.)
The next time we meet will be the last.

I just need a weapon strong enough to endure the fight.

But you aren't here for my stories, are you?
(You explain about the kobolds.)

No, that bear has nothing to do with the Kobolds.
He's extremely territorial.

But you saw Kobolds in his cave?
That's strange... All right, <Hurk>.

I need you to look into this further.
I can show you how to get into the caves

without getting that bear's attention.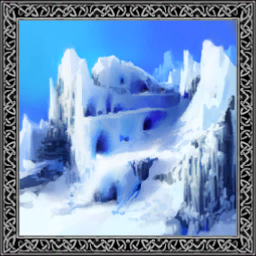 There are two different ways to get there.

First, you can go through the frozen Western Ice Passage.

Or, you can take the narrow path in Southern Rock Cliff.

I'd suggest taking that one, honestly.

The road in Western Ice Passage will be smoother,



but there's a greater chance that the bear might find you.
You received information on Battle:

Southern Rock Cliff

.

Kirstie
If you learn anything new, go tell your captain

or a soldier of the Royal Army about your findings. Good luck.
Optional: Talk to Gwynn.

Gwynn
You're finally back.

What did Kirstie tell you?
Did you find out anything?
Complete the Battle Southern Rock Cliff and talk to Gwynn.

Gwynn
You're finally back.

(You explain what kept you.)

What? You went to Southern Rock Cliff by yourself?

How reckless!
So, did you learn anything noteworthy?

(You describe the forces you came across.)
Hmm... So, they didn't look like trained troops?

I'm still concerned about the size of their force, though.

I must report this matter to the higher-ups.
It will take a while for me to receive a response,

so get some rest in the meantime. Well done.
You learned the Story:

Potion-drinking Kobold

.
You learned the Story:

Reilly the Great Magician

.
You learned the Story:

Fomorian Supplies

.
You completed the Story:

Eternal Rival

.
Reward: You have received 9300 EXP.