Collapse
Collapse
Req. level
90
Starts with
Brynn
Appearance
Season 3, ep. 3
Type
Main Stream
Reward
1,416,000 57,000

Previous
Brynn's Way
Next
Counting Losses
Talk to Brynn.

Brynn
Wait, before you go...
Here, a magical concoction. Drink.
Don't ask. Just drink.
(Brynn slurps down a vial of the liquid.)

Brynn
Hm. It tastes better than I expected.
...What?
I'm going too. Now, seriously, DRINK.
(The reagent is fantastically bitter.)

Reilly
My boy, are you sure you'll be alright?

Reilly
Some things are better left unexplained, you know.

Brynn
That's a far cry from when you told me I had
to know the world with my own eyes.
This, above all else, I must know for myself.
...Why I am acting so strangely these days?
Why I am doing such irrational things...

Brynn
...I'll find the truth.
No matter the cost.
Complete Light and Shadows and talk to Brynn after the battle.
(This battle is recommended for parties. Open Quick Battle (shortcut key: K) and create a party to recruit party members.)
Return after Battle Quest Light and Shadows.
(Brynn slowly approaches the creature.)

Muir
God's guardina...
Unfortunately, you've waited too long.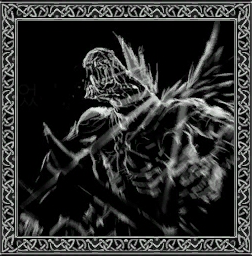 Brynn
I've seen this before.
But where?

Brynn
No... This is all wrong.
The Goddess...
I thought the Goddess would bring salvation...
I thought Tieve would...
(Brynn's expression turns to terror.)
(Brynn cocks his head, staring into nothingness.)

Brynn
...I failed.
I was imprisoned, powerless.
I only wanted to help...
You and Keaghan...

Brynn
...And who is Keaghan?

Muir
Brynn, calm yourself.

Brynn
I...
I can't...
Breathe...
(Brynn collapses.)

Brynn
I wanted... I prayed you and Keaghan would save her.
...Was it you?
Did you put that portait in my laboratory?
The memory... isn't real!
It can't be...
(Brynn's eyes dart black and forthy crazily.)
(You suddenly hear clapping.)
Mysterious Man 1
Even without memories, he fulfills his duty.
The priest went back and forth all by himself, and he'll gather the rest eventually.
But I'm disappointed.
I thought he would remember.
Even if he forget evertyhing else.
(The man smiles broadly.)
Mysterious Man 1
I'll be waiting. On that mountain.
For now, you should all return home.
Mysterious Man 1
I would so like for you to stay...
But your magician is at death's door.
So, pleease. Turn back now.
Go to Magic Laboratory and see if Brynn is alrgiht.
Talk to Brynn.

Brynn
So.
What is difficult, getting me out of there?
I hope not.
(Brynn is silent for a time.)
Now I know what that picture is.
The picture of a woman I've never known.
It's gone.
She's gone.
If I... devoted my life to her.
what does that make me now?
How can I go on, knowing that I lost...
That I lost what matters most to me?
(Brynn gently touches Tieve's portrait.)

Brynn
You asked me if I was sad.
I am not sad.
I just want to be alone.
[The screen fades to black.]

Brynn
Shadows are the dark side of light,
just as pain in the dark side of truth.
...All nonsense.
Tieve...
Tieve.
Is this hell?
Am I playing the cost of my cowardice?
Could I have saved you if I had embraced
death and left this place?
Find someone who can explain this. Go see Reilly at the General Store
Talk to Reilly

Reilly
Friend, you look curious about something.

Reilly
Ahhh, memories, memories.
Memories are such fragile, beafutiful things.
They are...
[The screen fades to black.]
?
I need not hear this. Let us talk instead.
You have questions?

Milo
Why do <Sylas> and I sill have our memories?
?
Because you two have been chosen.
You have been set upon the path of heroes.
You exist beyound the existence of others...
So to speak.
?
I'll make this simple for you.
I was in Erinn when Elchulkus awoke.
How many others were there in Erinn?
They should all have their memories.
As for that guy next to you, well, he's dead.
But his soul is a part of Erinn.
We remember the things that no longer happened.
Erinn is not kind enough to fix that little mistake.

Reilly
...But memories can be crafty. Fleeting. Hard to pin down.
If something is missing, they'll fill that gap by themselves.
Or they will change them to what they want them to be.
And the more contradictions there are, the harder it is.
And then...
You go crazy! Ha ha!
...Or you remember.
[The screen fades to black.]
?
So! Remembering something no one else does?
That's why we need heroes.
Those who remember. They have to save those who don't.
Elchulus must be sealed before everyting goes insane, right?
This time the collapse is coming fast.
Of curse, I did fiddle with it. Just a little bit...
It's so much fun!

Milo
...This is fun?
?
Of curse.
That's why you two stick together, no?
What do you think my name is?
What would you expect me to say?

Macha
War and rage are what I live for.
Episode 3: Shadow and Light has been completed.
You completed the Story:

Collapse

.