Active: Ruin Blade
Active: Ruin Blade
MAX RANK:
A
- Use up all SP to perform a powerful strike.
- The charge up period allows you to input a series of keys
during the charge period to enhance the attack. It also grants
temporary invulnerability while charging.
- Starting at Rank A, you can perform [Active: Counter Drain]
as an additional attack without consuming SP.
- If you landed Mana Tracer on a target in advance, you can
warp to that target within 3 seconds of the enhanced attack
and get a chance to input an additional attack.
- SP will not be consumed when Warp is used during this time.

<Controls>
Min SP Required: 250
SP Consumed: All
Put this skill on the Quick Slots and use number keys to
activate, or use [X] key to shift then [Z] to use.

<Enhanced Attacks>
Mouse: [W] - [S] - [A] - [D] - [A] - [D] - [W] - [S] before
wielding Spellblade
Keyboard: [↑] - [↓] - [←] - [→] - [←] - [→] - [↑] - [↓] before
wielding Spellblade


<Rank A+ Additional Attack>
Mouse: [A] - [S] - [D] - [S] - [W] after performing enhanced
attack
Keyboard: [←] - [↓] - [→] - [↓] - [↑] after performing enhanced
attack
Arisha-only skill.
The charge period ends (and the attack executes) after successfully inputting the keys.
Enhanced Attack hits 4 times, gains 25 SP with each hit connect.
At rank A or higher, if the additional attack is performed, Arisha will be left in Mana Blade.

Inversely, Arisha will deactivate mana blade if mana blade was already active before executing the additional attack.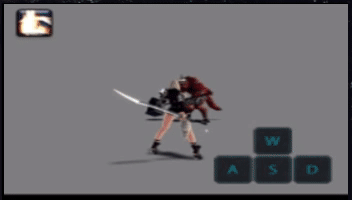 Purchased for 0 when at least level 12.